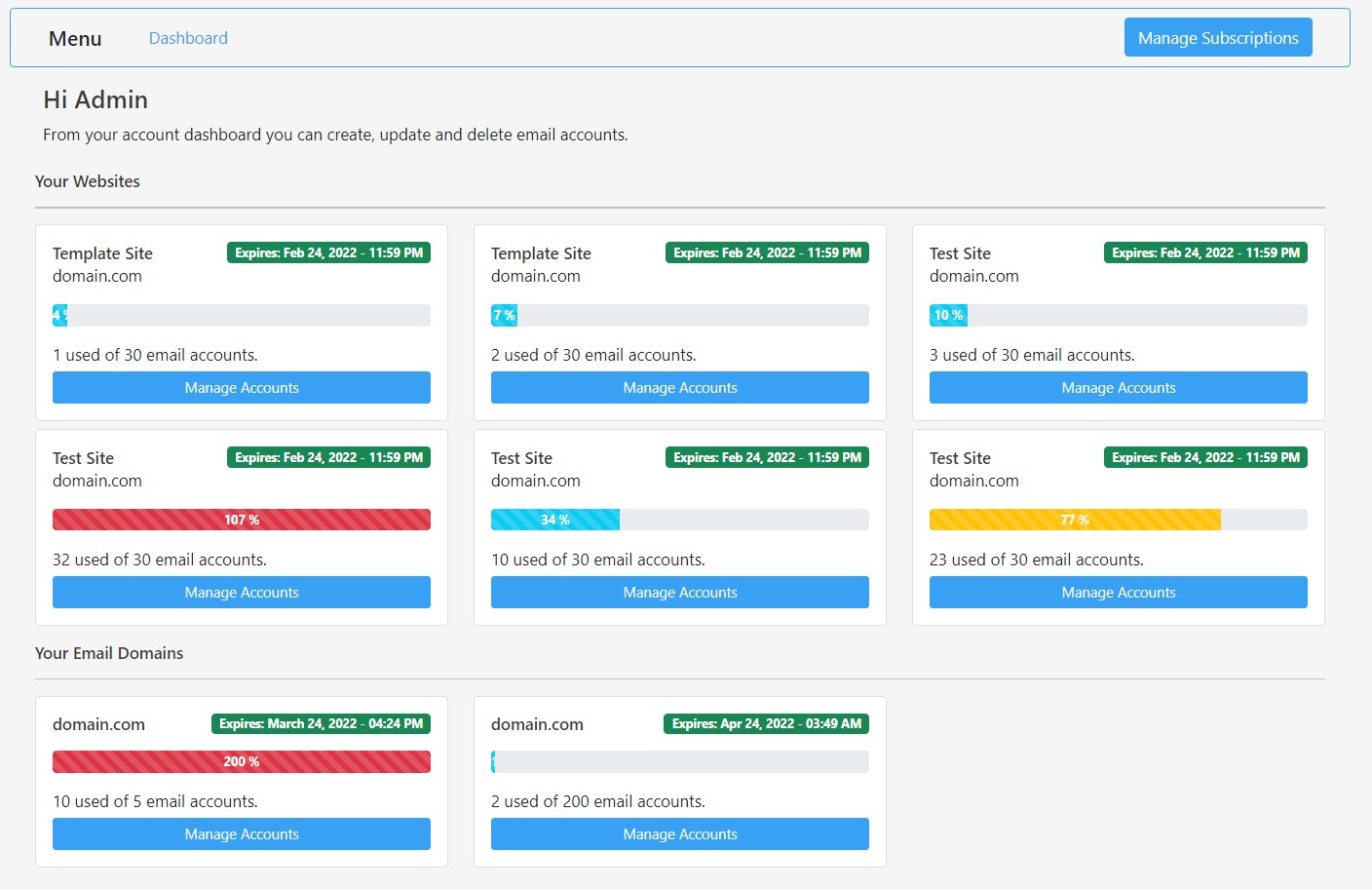 The Frontend Addon enables you to manage email accounts on the frontend of your website. It integrates with:
WooCommerce Addon. When used together, you can create your complete email hosting business.
WP Multisite
Limitations
The email account limits shown for each domain depends on your WordPress setup. If you have integrated with WP Ultimo, the limits are not shared across the membership i.e. if a single plan, membership or site allows having 200 email accounts and a user adds two domains to their site, each domain will have 200 email accounts, the limits are not shared.
No theme customizations available at the moment, but will be included in due course.