It is common in organizations/companies to have company emails, where each employee has a company based email account such as [email protected]. With WP Email Manager, it is now possible to create company based email accounts which will are assigned to specific WordPress users and no one else, except from themselves and admins can manage the account(s).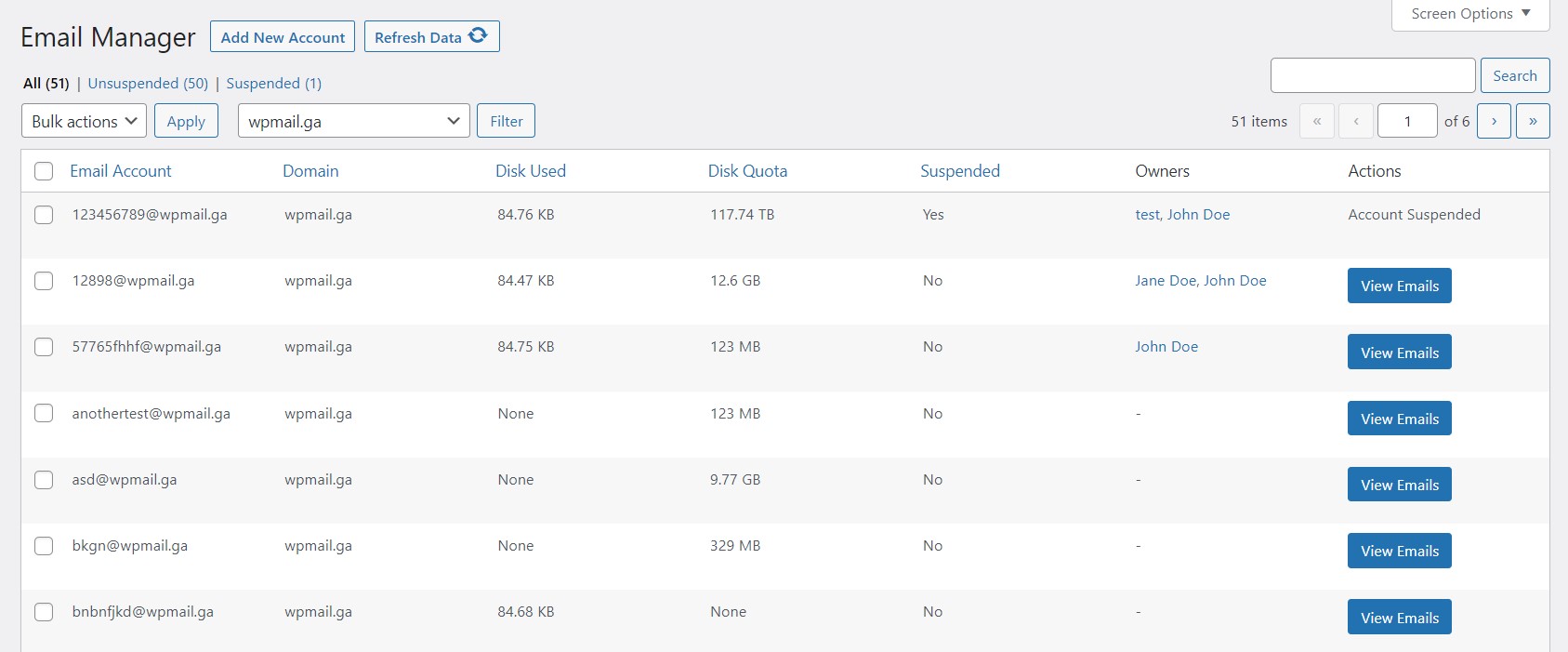 To achieve this, do the following:
Get your copy of WP Email Manager and User Accounts addon here.
Configure your email server as described here.
Activate both plugins.
Go to Email Manager > Settings > User Accounts in the WordPress administration area and setup the domains that can be used to create the email accounts.

Leave the 'Email Account Management' option disabled as we don't want the users to be able to create or delete their email accounts.
From the WordPress admin, go to Email Manager > Add New Account.

In the domain field, select any of the domains added at step 3, and continue setting up the account's details. In the Owner field, select the WordPress users that will manage the account.