A valid license is required for you to receive support and plugin updates. If your license has expired, the plugin will still function.
The plugin's License Settings can be accessed from Email Manager > Settings admin menu, or network admin menu, if the plugin is Network Activated in a multisite installation.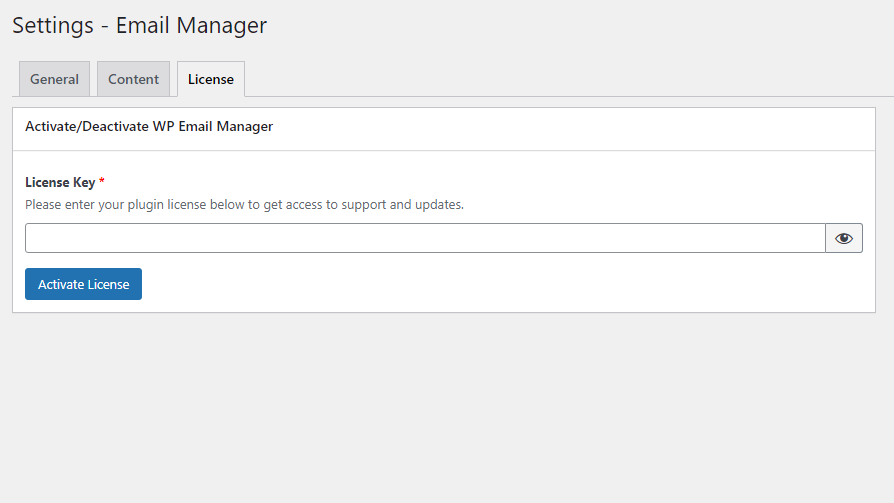 Activate or deactivate your license as required.